THE CYBERSECURITY EXPERTS
Meet Your Cybersecurity Team
Yes, we are the technology geeks. The technology geeks with a cybersecurity hammer. And we know how to swing it.
At CyberNINES, we are on a mission not only to bring your business up to mandated federal compliance but to use our tools and best cybersecurity practices to help your business do more business.
And our partnerships with Wisconsin Manufacturing Extension Partnership, Enterprise Minnesota, and others put us in a unique position deliver on that mission. You see, we know cybersecurity, but we also know cybersecurity as it pertains specifically to DoD contracted manufacturing projects.
What this means for you is that we not only ensure your compliance to help you shield your business and our country from hackers with nefarious plans, but we can also help you attain new levels of compliance that could open doors to receiving more DoD contracts (whether you are a Prime or subcontractor). Two birds, one stone.
So, just exactly who are these cybersecurity experts that'll keep the cyber thieves at bay while offering a way to help you secure more work? Allow us to introduce ourselves.
CyberNINES is a Service-Disabled Veteran-Owned Small Business (SDVOSB) specializing in helping US Department of Defense (DoD) contractors become compliant and attest to federal cybersecurity regulation requirements. We've completed over 80 Basic Assessments against the National Institute of Standards and Technology (NIST) Special Publication (SP) 800-171 framework. CyberNINES successfully passed the assessment by the DoD for Cybersecurity Maturity Model Certification (CMMC) and is now an authorized Certified Third-Party Assessor Organization (C3PAO) listed on the Cyber AB Marketplace (www.cyberAB.org). CyberNINES has unique processes and metrologies for delivering its services, and we are working to automate and build a Software as a Service (SaaS) application for subscription sales.
With offices in Wisconsin, Minnesota, Connecticut, and northern California, CyberNINES is poised to assist companies coast-to-coast with their cybersecurity assessments or meeting compliance with NIST SP 800-171 or CMMC. Schedule a free consultation here or send us an email at inquiry@cybernines.com.
CyberNINES Areas of Service pertaining to DOD Primes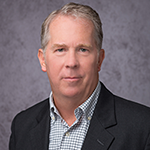 Scott Singer
Chief Executive Officer
Scott's mission is to help companies be compliant with cybersecurity requirements and to combine both security expertise and IT solutions to protect business owners from cyber threats. Why? Because he's a business owner and has been there. It's fulfilling to see businesses succeed, and he relishes his role as a trusted and dependable partner with subject matter expertise to actively communicate with clients on how to solve their cybersecurity and compliance pain points.
If you're ready to see how technology can be leveraged to improve the way you run your business, let's talk.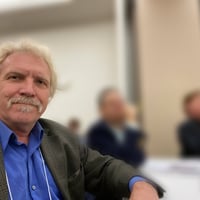 Todd Streicher
President
Todd has a strong record of running and growing 5NINES, a 20-year-old technology company that provides internet, cybersecurity assessments, managed services, colocation and hosting to over 250 companies in Wisconsin. He was instrumental in creating the 5NINES cybersecurity assessment program offered to members of the Wisconsin Manufacturer's Extension Partnership. Todd is a founding member of the State of Wisconsin's Cyber Strategy and Planning Work Group (WCSPWG), which addresses Wisconsin's critical public and private infrastructure cybersecurity. He is also a board member of WisconsinEye, a non-profit, private-public affairs cable network delivering nonpartisan, unedited, state government news.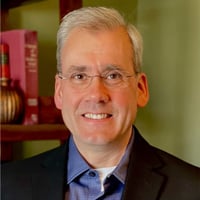 Greg Zacharski
Director of Strategic Business Development
M.S., CAPT, USN (retired)
Greg Zacharski is a retired U.S. Navy Captain. Last in his career, he was the Director of the Navy's Operational Energy Office, creating and executing Navy Operational Energy policies and assessing and resourcing operational energy investments in R&D and mature technologies. Concurrently, he established, and served as director for, the Navy's Foreign Investment Security Office, charged with assessing the potential risk or vulnerability investments may pose to the U.S. Navy's global logistics support enterprise. He also served as the Navy representative to the Committee on Foreign Investment in the United States (CFIUS), for cases which could pose a potential risk to national security.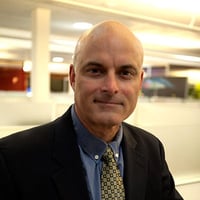 Nick Alaga
Director of Business Development - Western Region
M.B.A., CAPT, USN (retired)
Nick brings his extensive experience in military, corporate and nonprofit organizations. Nick has many years of experience in client management and production management. He also spent 26 years in the Navy as a Naval Aviator while on active duty and in Coastal Warfare/Force protection while in the Reserves. He has undergone the Department of Defense (DoD) Mandatory Controlled Unclassified Information (CUI) training. Nick is the founder and CEO of "Will Swim for Food," a fundraiser for food banks nationwide.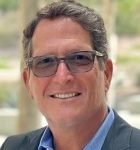 Paul Pelletier
Director of Business Development - Eastern Region
Paul brings a blend of operational leadership, military experience, US government contracts and compliance, and telecommunications skills to the CyberNINES team. With more than 26 years of experience in the telecommunications industry, Paul spent the majority of his career focused on systems integration of large and complex telecommunications programs, deploying land mobile radio (LMR) and 4G cellular networks. Paul gained extensive experience working in the US federal government markets from contract acquisition and compliance through the implementation, testing, and ongoing managed services of secure telecommunications systems. Prior to beginning his corporate career, Paul served 8 years of active duty in military special operations as a US Navy SEAL and was also a police officer in Chesapeake, VA.

Rylee Wedekind
Consultant
Rylee, a co-founder and member of CyberNINES, leads the development and implementation of the cybersecurity quality management system, security awareness training, and compliance, based on ISO 27001 standards. Today, she works with clients to develop their policies and procedures along with their security plans. Her cybersecurity areas of expertise include HR- and financial-related policies and training.

Eric Mansfield
Consultant
Possessing a knack for problem-solving, Eric has provided database and Information Technology consulting services for more than 100 clients across the globe. He was heavily involved with CyberNINES' own preparation for its CMMC audit and has in-depth knowledge of creating GCC High CUI enclaves. Prior to 2001, he worked with Oracle Database Systems for 15 years after receiving his Bachelor of Science degrees in Electrical and Computer Engineering and Computer Science from the University of Wisconsin-Madison.
QUESTIONS?
SEND US A MESSAGE