CYBER COMPLIANCE MADE EASY
COMPLIANCE WITHOUT COMPLEXITY
®
Ready for your eyes to glaze over? Neither are we. The complexity of compliance from assessment, to development of the Plan of Actions and Milestones (POAM), to documentation including the preparation for the upcoming Cyber Security Maturity Model Certification (CMMC) is nothing you'll need to burden yourself with. Because all of that is our job.
We not only provide assessment, security and protection services from cybersecurity threats for small and medium sized manufacturers, we offer you Compliance Without Complexity®. Our customized, cost-effective turnkey program to managing and maintaining your cybersecurity for years to come.
From an audit to assessing your security vulnerabilities and deficiencies, to developing a POAM to address those needs, to executing the POAM, to developing and submitting documentation for securing compliance, to helping you achieve new levels of compliance that can open doors to more business. We handle it all.
And, we do so by requiring a minimal amount of your time. So, you can keep an eye on what you do best.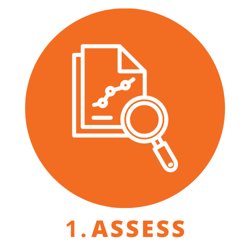 Comprehensive Vulnerability Assessment

Evaluate business network scope and needs while providing accurate vulnerability assessments.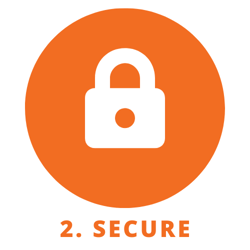 Mitigation
Apply lessons learned within the assessment to build a plan and develop policy and procedure processes to strengthen security footprint.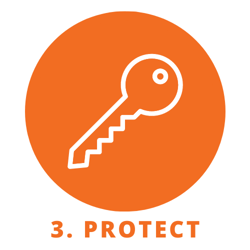 Ongoing Managed Compliance Services

Execute planned initiatives, report results, and fight against complacency.
Our Services Include
Voluntary CMMC Assessments to meet DIBCAC High and eventually translate to CMMC Level 2 (see

Cyber AB launches voluntary CMMC assessment program for defense contractors – FedScoop)

CMMC Pre-Assessment Readiness Reviews for Level 1 and Level 2

DFARS 252.204-7012, 7019 and 7020 compliance assessments

Plan of Actions and Milestones (POAM) – Creation and on-going management

Managed Security & Compliance Services

– Protecting companies by providing management and support services with annual audits and security-focused services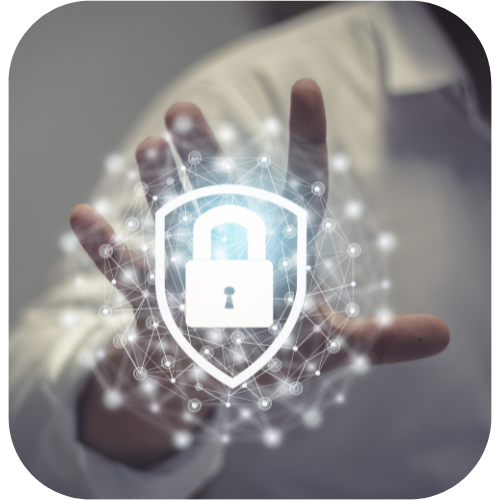 What is NIST SP 800-171?
The National Institute of Standards and Technology | NIST SP 800-171 is a business-oriented cybersecurity standard that provides guidelines, technical specifications, recommendations and annual reports to help keep business information safe.
This standard became a requirement in January 2018 for companies working with Controlled Unclassified Information (CUI) anywhere along the Department of Defense (DoD) supply chain. DoD affiliates that fail to reach compliance risk losing their federal contracts.
NIST SP 800-171

compliance is also highly recommended for businesses unaffiliated with the DoD.
Failure to meet these standards increases vulnerability to cyber-attacks, which can severely damage or even destroy a business.
We work with many businesses to help them with their IT & OT Cybersecurity, Insurance Security Due Diligence and basic cybersecurity assessments.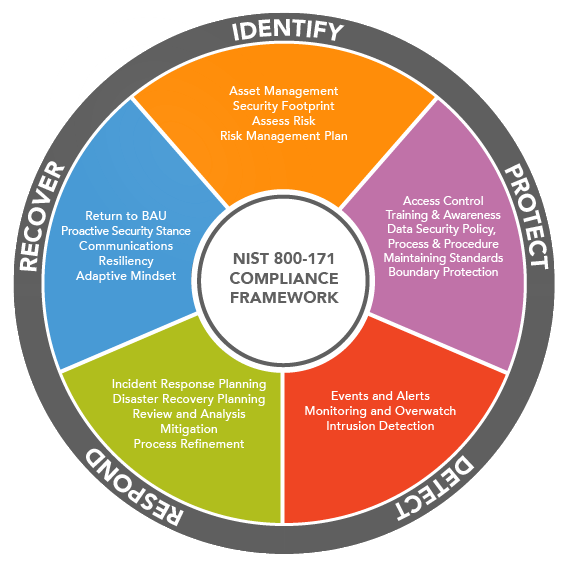 What is the
Cybersecurity Maturity Model Certification?
The Cybersecurity Maturity Model Certification (CMMC) was introduced by the United States Department of Defense (DoD) in January 2020 in order to assess and enhance the cybersecurity posture of the Defense Industrial Base (DIB) and ensure appropriate levels of cybersecurity practices and processes are in place to protect the Controlled Unclassified Information (CUI) that resides on the Department's industry partners' networks.
QUESTIONS?
SEND US A MESSAGE