Joint Surveillance Voluntary Assessment (JSVA)
Schedule Your Joint Surveillance Voluntary Assessment (JSVA) with Us Today
The Joint Surveillance Voluntary Assessment (JSVA) program is a crucial step in demonstrating your company's cybersecurity maturity, which is required for a Defense Industrial Base (DIB) contractor to be recognized as a trusted partner by the Department of Defense (DoD).
As an authorized CMMC Certified Third-Party Assessment Organization (C3PAO), CyberNINES can submit your DIB company for a JSVA by the Defense Contract Management Agency's (DCMA) Defense Industrial Base Cybersecurity Assessment Center (DIBCAC).
The JSVA program is a joint C3PAO/DIBCAC assessment, enabling active DIB contractors to undergo a DIBCAC NIST SP 800-171 assessment resulting in a DIBCAC High assessment score submitted to the Supplier Performance Risk System (SPRS). At this time, it is anticipated that a score of 88 or higher out of 110 will be allowed to receive a CMMC Level 2 certification upon release of the final acquisition rule in late 2024.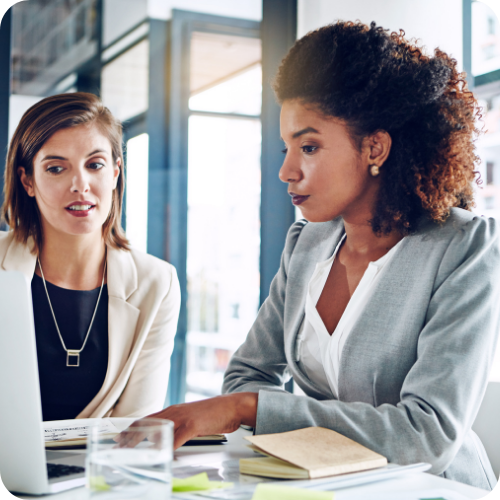 A JSVA can provide very compelling benefits, such as:
Improved Cybersecurity Posture:

The JSVA evaluates your company's compliance to the security requirements addressed in NIST SP 800-171, which are specifically designed to safeguard sensitive government information. By pinpointing weaknesses and vulnerabilities within your company's network and systems and offering guidance on how to remediate them, the JSVA can help your company bolster its cybersecurity posture. This, in turn, reduces the risk of cyberattacks and data breaches.

Enhanced Compliance:

Compliance with NIST SP 800-171 is a prerequisite for companies handling sensitive government data. Undergoing a JSVA enables your company to assess its compliance to these security requirements and identify areas requiring improvement. You can then use this information to develop a plan for addressing any weaknesses and improve compliance.

DIBCAC Scoring:

A successful JSVA for NIST SP 800-171 can lead to DIBCAC recording your compliance score as a "High Score" in the SPRS. A "High" SPRS score can significantly bolster your company's prospects for securing government contracts, reduce the risk of contract loss due to cybersecurity concerns, and enhance your company's reputation for excellence in cybersecurity.

Competitive Advantage

: Numerous government contracts require compliance with NIST SP 800-171. By undergoing a JSVA and demonstrating compliance, your company can improve its competitiveness for these contracts and potentially win more business.
Increased Customer Confidence:

Undertaking a JSVA and showcasing a commitment to cybersecurity can instill greater confidence in customers regarding your company's ability to safeguard their sensitive information. This, in turn, aids in retaining existing clients and attracting new ones.
In summary, a JSVA for NIST SP 800-171 gives your company a multi-faceted advantage by strengthening your cybersecurity posture, improving compliance, providing a competitive edge in government contract bidding, enabling more effective risk management, and bolstering customer trust and confidence.
Become an Early Adopter
The best time to comply with CMMC 2.0 was yesterday—the next best time is today. Give your company a competitive advantage and eliminate the need to wait in line once certifications are mandatory. As a C3PAO, CyberNINES can nominate your organization for a DIBCAC High assessment.
Steps to

Schedule a JSVA:
Your company takes the first step by contracting the assessment with an authorized C3PAO, such as CyberNINES.

CyberNINES then conducts a preliminary readiness review to determine if you're ready for a JSVA.

Once you've been confirmed ready, we will ask the Cyber-AB to coordinate and schedule a JSVA with DIBCAC.

DIBCAC determines priority and order of all JSVAs and schedules the assessment with CyberNINES.